A text-based mental health resource for Canadians
Free messaging service provides support in four languages.
Resilience&Hope4Ukraine is an Alberta-based, multi-lingual innovation. Following the success of Text4Hope, an evidence-based, field-tested and outcome-oriented program that helps people identify and adjust the negative thoughts, feelings, and behaviours they many be experiencing. Text4Hope was launched in 2020 by the Mental Health Foundation in partnership with Calgary Health Trust, the University Hospital Foundation, the Alberta Children's Hospital Foundation, and the Royal Alexandra Hospital Foundation.
How To Connect
Anyone feeling increased anxiety, stress, or depression about the war in Ukraine can subscribe to Hope4Ukraine. In English text "Hope4Ukraine" to 393939. In Ukrainian, Russian, and French texting the relevant keyword to 1-855-450-2266.
| Language | Program | Keyword | Text |
| --- | --- | --- | --- |
| English | Hope4Ukraine | Hope4Ukraine | 393939 |
| Ukrainian | Стійкість&Надія4Україна | Україна | 1-855-450-2266 |
| Russian | Устойчивость&надеяться4Украина | Украина | 1-855-450-2266 |
| French | Résilience&Espoir4Ukraine | Espoir4Ukraine | 1-855-450-2266 |
Resilience&Hope4Ukraine
With Resilience&Hope4Ukraine, people can receive advice and encouragement, through daily messages in one of four languages. These messages are helpful in developing healthy personal coping skills and resiliency. The texting-based program provides one-way communication and adds a further option helpful in developing the coping skills needed for emotional regulation. Other mental health therapies and supports may still be advisable.
For more information about the impact of text messaging programs supporting mental health, please visit resiliencenhope.org.
PROGRAM LEAD
The program is being led by Dr. Vincent Agyapong, Professor of Psychiatry and Global Mental Health and Department Head for Psychiatry, Dalhousie University and also a Clinical Professor, Department of Psychiatry, University of Alberta.
Sponsors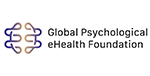 Donate today and make a difference